Smart Evaporator:
Evaporation Re-thought
---

In-vial Concentration
The spiral plugs come in various sizes for compatibility with many different sample tubes, flasks, and vials. Coupled with a quick release, the spiral plugs are easily inter-changeable between different sizes.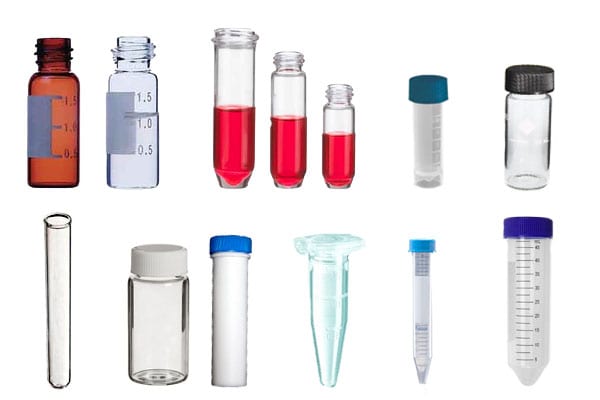 Bump-free Technology
The novel spiral plug technology generates a helical flow of air or inert gas over the surface of your solvent, thereby increasing the surface area. Since the vial isn't under high vacuum, there is no risk of bumping or splashing.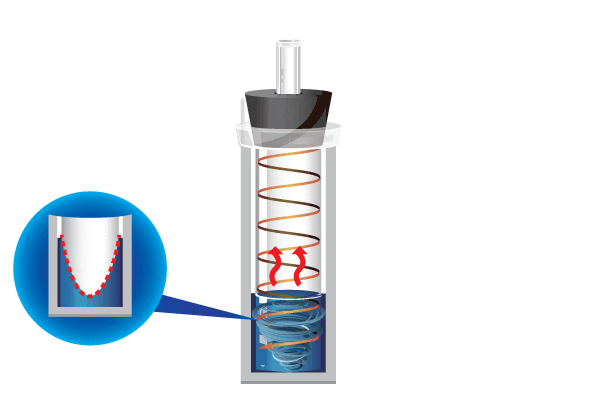 DMSO & DMF Concentrator
The smart evaporator enables efficient evaporation of high boiling point solvents. With the inert gas purging feature (ex. nitrogen), it's great for drying down solvents such as DMSO, DMF, and water. (Inert gas recommended.)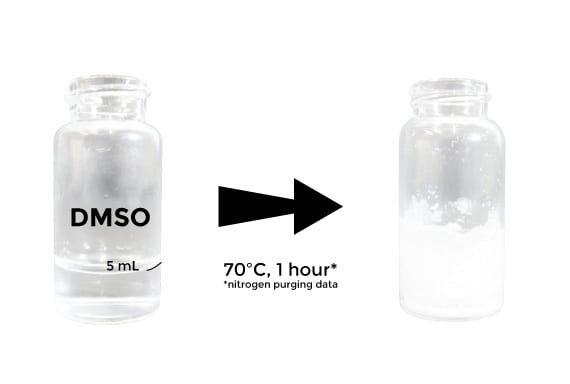 ---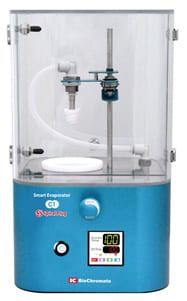 Single Channel Evaporator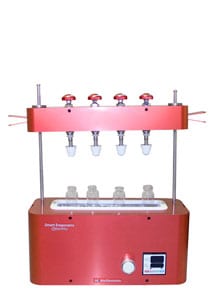 Open Type 4 Channel Evaporator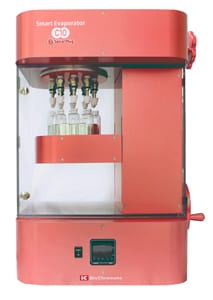 10 Channel Evaporator
---
Fast and Effective Evaporation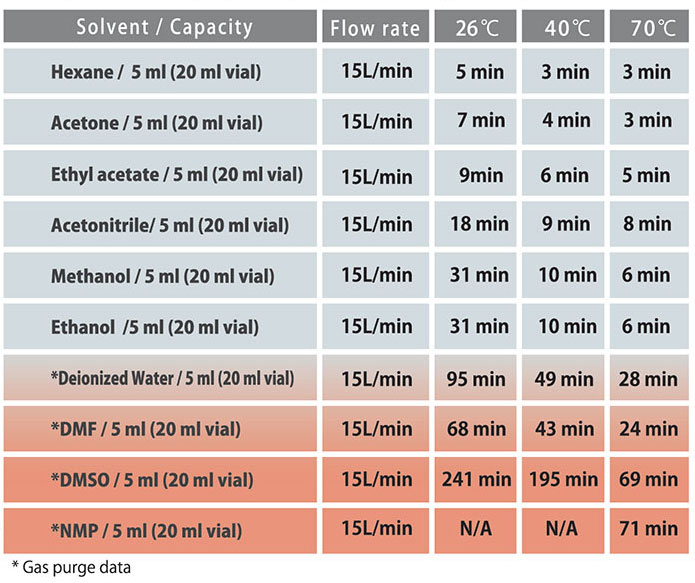 Note: Using the Smart Evaporator, even high-boiling point solvents can be evaporated quickly and effectively. Remove DMSO in under 70 minutes and DMF in just 24 minutes*.
*5mL in a 20mL vial at 70°C with nitrogen purging at 15L / minute flow-rate